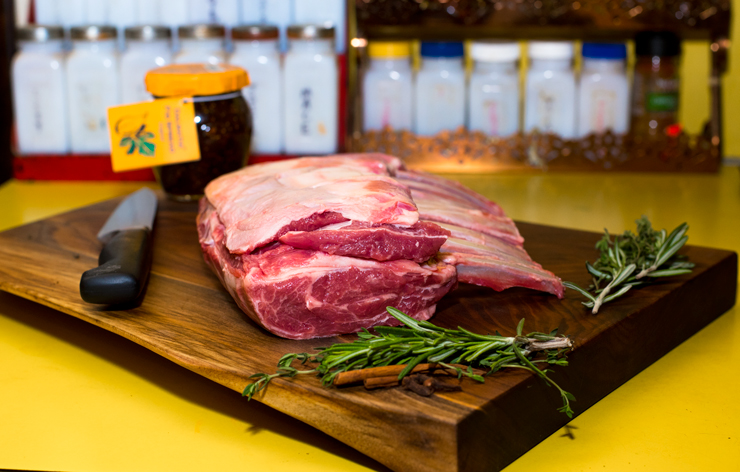 From Pasture to Plate, Dot Ranch Provides.
If there's one thing we enjoy after a long day's hard work, it's the tantalizing scent of smoke and delicious grass fed, pasture raised all natural lamb or beef sizzling on the grill. It's a good feeling made even better by the confidence of knowing that our meal was sustainably sourced, and produced with care and dignity surrounding that animal's entire life.

Heritage Navajo-Churro Lamb is an especially tasty treat. With a delicate, sweet flavor that rivals any other lamb in the world, Navajo-Churro is sure to seduce even staunch lamb haters. Unlike the more pungent and musky New Zealand or Australian lamb, ours is fresh, light, and just the right kind of lean. Navajo-Churro sheep tend to put their fat on around the organs instead of on the meat, so you get a more refined flavor, a healthier cut, and all of the delicious benefits of grass fed and finished pasture raised lamb. We have to warn you, once you've had Navajo-Churro lamb, no restaraunt will be able to compare unless they provide the same!

Heritage Irish Dexter Beef is renown for it's hearty and rich flavor but incredible tenderness. The beauty of heritage breeds is they were bred for grass fed, and they produce an ample layer of omega-3 rich fat without any need for grain at all. Big on beef and low on bone, Irish Dexters give a much higher return rate for their size, making them the ideal locker beef breed. Dexters prove that you really CAN have grass fed melt in your mouth beef. Once you've had a Dexter steak, you'll never look at grocery store meat the same!
Know Your Rancher, Know Your Food.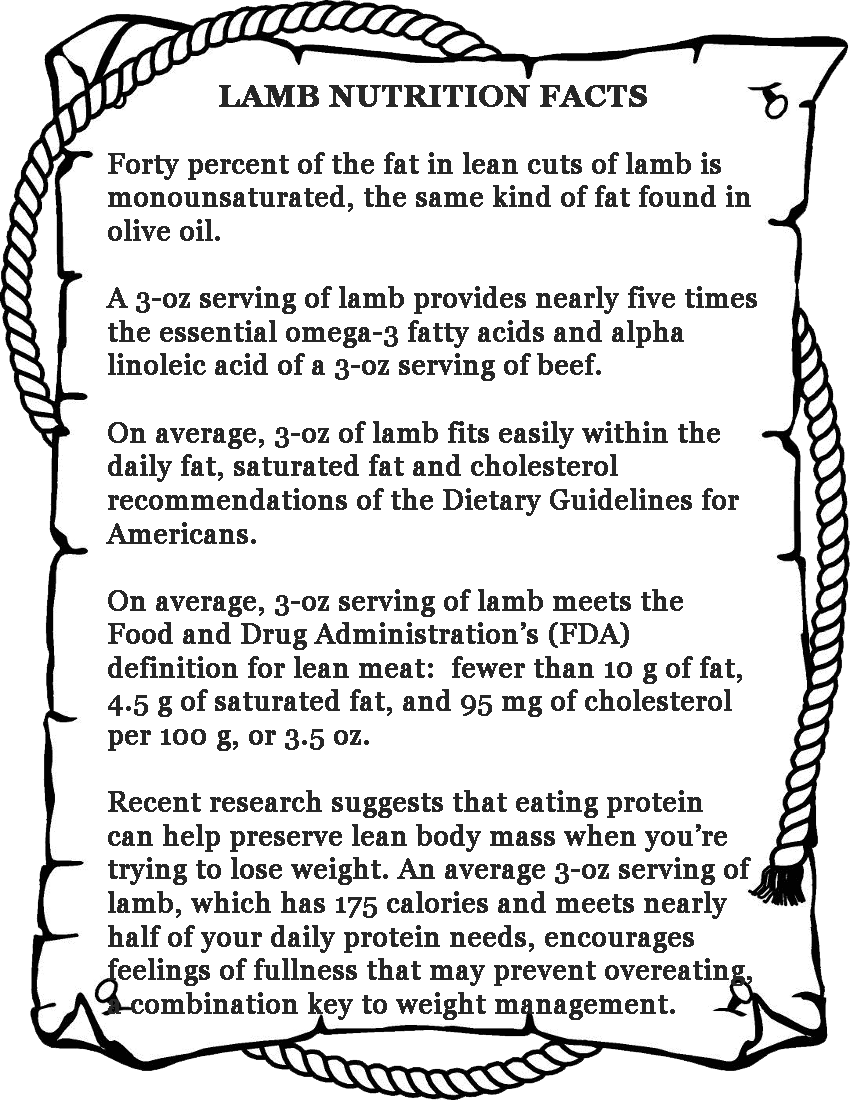 Happy animals are healthy animals, and we never use antibiotics or hormones on our animals. We don't need to, because we give them good lives with room to roam, sunshine on their backs, and a clean barn with free and open access for shelter.
Our animals are more than just numbers on a tag. Every one of our cows, goats, and sheep have a name, because we believe that animals with names get treated better, and hence taste better.
Grass fed is better for you, better for the planet. Grass fed beef provides 3x's the amount of Omega 3's as grain fed beef, on a much smaller carbon and water footprint. While studies haven't been done for lamb, logic follows that the same is probably true for them.
Our animals are grass finished, too! We don't cheat and feed them grain to fatten them up right before the big day, they genuinely spend their entire lives on pasture. Even in the winter, when grass doesn't grow, we feed our animals with hay and haylage (a fermented grass hay) that is purchased from fellow local small, sustainable family farmers.
All of our meat is USDA inspected, and we use an Animal Welfare Approved butcher. We know the folks at our butcher well, and we've even met the USDA inspector. There is not a single step in our animals' lives that we aren't a part of, so we have absolute accountability to our customers.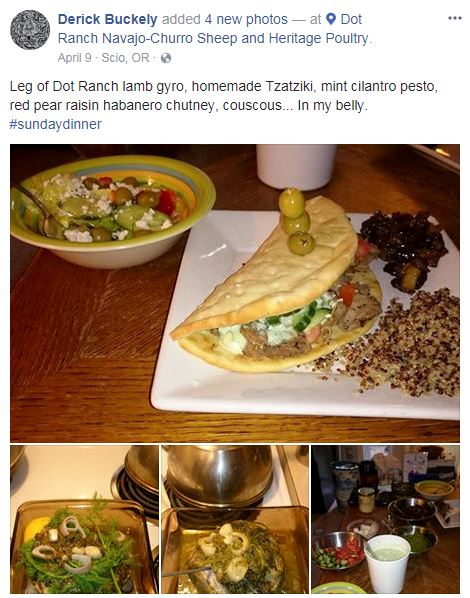 Locker Lamb & Beef, Rancher Direct
Locker Meats are animals that are purchased live, delivered to the butcher, and then picked up or delivered by service to the consumer. Pricing is agreed upon in advance, and usually is based on the hanging weight of the animal. Hanging weight is what the animal weighs after the unusable parts are taken off, like the head, offal (guts), and skin. After hanging weights are determined, the butcher then prepares the meat and cuts and wraps it according to either instructions from the consumer, or according to what cuts make the most sense for that particular animal. After the animal has been cut up, you receive your meat. The actual cut and wrapped weight is usually a percentage less than the hanging weight, because the butcher takes off the things you can't eat, like certain types of gristle or hard fat, and the bones that don't contain a significant amount of marrow. The percentage varies, according to the breed of animal and what it ate, so there's some years with a higher loss, and other years with outstanding return rates. The price you pay reflects that uncertainty, and you're still 100% guaranteed to get a significantly better deal than if you purchased all the cuts separately. This is wholesale, small scale!
Please contact us for availability and pricing.
Terms of Sale: We base our prices off of current markets and production costs, so they may change seasonally. All locker sales are made with a pre-agreed upon price per lb of hanging weight, and require a 25% down payment once hanging weights are received. Payment must be received in full before your order will be released from the butcher. Delivery may be available for a small fee.